Book Launch for "Walking on Heads"by Dania Matiation
Join us for the long awaited celebration and launch of Dania Matiation's book "Walking on Heads"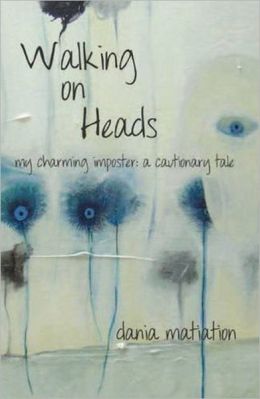 My Charming Imposter: A Cautionary Tale
Dania Matiation
This novel is based on the true story of the author's relationship with a charming imposter. Anni Mills lived a comfortable, fulfilling life. Then, cancer struck. Both she and her daughter, who was in the prime of her life, received the same damning diagnosis.
Under a guise of empathy and adoration, a Dutch 'academic' moved into her life, only to benefit financially from her generosity and grief over the loss of her daughter. Following his abrupt departure, evidence led Anni to other women around the world who were similarly misled by the con artist. They began to blog—with wisdom, wit, feistiness and resilience—about his web of deceit.
date: Febuary 23,2013
time: 7:00pm-9:00pm
location: Sunshine Coast Arts Centre,Sechelt,B.C.
cost: free
contact: Bronia Kingsbury